Services Offered
Exams

Cleanings

Fillings

Extractions

Crowns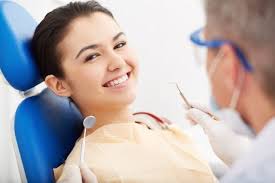 Our current patients can call anytime to make an appointment.
We need patients to be on time.
We do allow time for patients to be late that have unforeseen problems that may arise, but 10 minutes after the appointment we do reschedule depending on the procedure.
We are accepting new charts by appointment only, no walk-ins. For routine care appointments, we can see patients living inside our CHS Area –

click here to view,

KTO members, and children (17) years old and younger.
The pediatric dentist sees patients ten years and younger & he's available on Tuesday's twice a month.
Contact Us
Phone: (405)964-2081×258 
Fax: (405)964-2998
We are located right next to Pharmacy
Hours
Monday – Friday
7:45 AM – 4:45 PM
Closed for lunch 12:00 PM – 1:00 PM